This is pretty late, but I've never been a particularly punctual person. Get used to it.
I got quite a few books for Christmas from my parents (mum, if you're still reading this damn blog, THANKYOU! now stop reading) and I just purchased a few today with some of the money I got.
Let's get started!
As per usual, goodreads links are in the brackets next to each title where you can get more information
'THE MANIFESTO ON HOW TO BE INTERESTING' - HOLLY BOURNE (x)
I've mentioned this before in my top 14 books of 2014 AND my December wrap-up, but this book was gifted to me by my amazing parabatai Christine who is completely obsessed with Holly Bourne. Thanks Christine, you were right! I've already read it, and I loved it. You can check out the aforementioned blog posts for more information on my thoughts.
HARRY POTTER 4-7 - J.K ROWLING (x, x, x, x)
I know the above picture shows ALL of the Harry Potter books, but I only received 'the goblet of fire', 'the order of the phoenix', 'the half blood prince' and 'the deathly hallows' from my (extremely generous) parents this year. The other three I purchased myself a few months ago, so now I have the whole set! Yay! These editions are them are absolutely beautiful and I'm so excited to have them on my shelves. I'm going to write a whole blog post soon about my history with these books (spoiler alert: I've only read the first four!) and my Harry Potter plans for the future, so look out for that!
THE INFERNAL DEVICES MANGA SERIES - CASSANDRA CLARE (STORY) AND KYEKYUNG BAEK (ART) (x)
'the infernal devices' trilogy is my favorite series of all time, so I'd been wanting to read the manga adaptation for ages. These were also presents from my parents, and I read them all on boxing day. I also talked about these in my December wrap-up, which can you find if you scroll down my blog a little bit. These were BEAUTIFUL, both in story and art style. If you don't know about 'the infernal devices', it's the prequel series to 'the mortal instruments' it's action packed and romantic and well-written and just all around amazing. They also contain James Carstairs and William Herondale, who just might be the most swoon worthy guys in any YA book ever.
THE DISREPUTABLE HISTORY OF FRANKIE LANDEAU-BANKS - E. LOCKHART (x)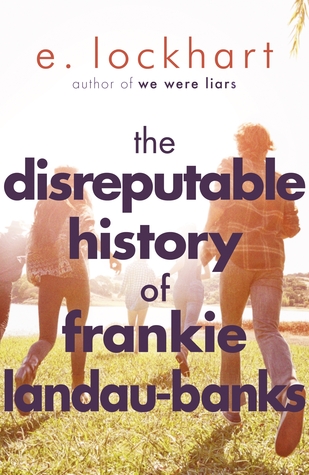 This book, and the two that follow it, were chosen by me and given to my Mum to pay for and wrap up for me for Christmas. I chose this one because it was by the author of 'we were liars', which I loved, and it contains three of my favorite things: boarding school, pranks, and feminism. I just finished it yesterday and my review will be coming soon. In short: I really enjoyed it!
'IT'S KIND OF A FUNNY STORY' - NED VIZZINI (x)
There are two reasons I picked up this book.
1: I've heard really great things about it, and the synopsis sounded interesting (it's set in a mental hospital, which isn't a setting I've read about. I also have a slightly irrational fear of mental hospitals, and medical facilities in general, so this could be fun).
2: It's really floppy. That may sound like a stupid reason to buy a book, and it is, but I can explain. I've heard rumors of the fabulous floppy paperbacks that everyone has in America, but that's not what it's like here in England. Our books aren't floppy. So when I picked up this book and felt the floppiness, I got really excited and shoved it into my mum's hands.
THE LOST HERO - RICK RIORDAN (x)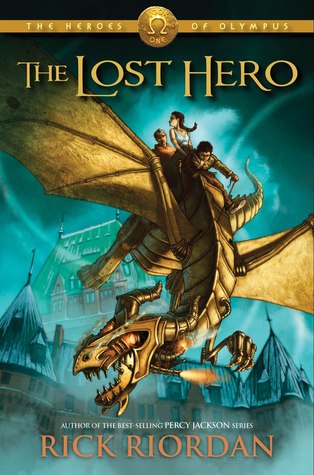 I'm currently reading this book and I'm loving it, but that's not what we're talking about right now. If you don't know, 'the lost hero' is the first book in the heroes of Olympus series which is the spin off from the Percy Jackson and the Olympians series.That was a mouthful. PJO was on my top fourteen of 2014 list (which you can read here) and I heard that this series is even better, so I'm really excited to get into it.
THE SON OF NEPTUNE - RICK RIORDAN (x)
'The son of Neptune' is the second book in the heroes of Olympus series. I brought it this weekend with some of my Christmas money, because I knew I was going to be dying to read it as soon as I finish 'the lost hero'. Plus, I've heard this series has killer cliffhangers and I don't like waiting to know what's going on. Hopefully I'll manage to collect this whole series soon!
AN INSPECTOR CALLS - J.B PRIESTLY (x)
I had to read his book for school (I've got an English lit GCSE in May. SOS.) and so I picked up a copy of it from the textbooks bit of W.H Smiths. I've not got much to say about it, apart from the fact that I already read this and I actually really enjoyed it. Also this copy was really freaking expensive.
THE GIFT OF CHARMS - JULIA SUZUKI (x)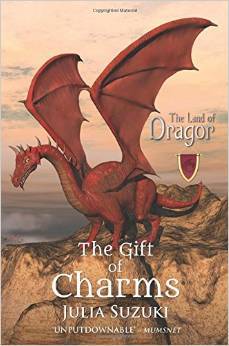 I was contacted by the author of this book on twitter (you can follow me @MiaInNarnia, and her @JuliaSuzuki_uk) and she sent me a link to her website where you can download of free ebook review copy of her book (here!). Of course I agreed to review it; it's a middle grade fantasy about dragons and it was FREE! Why would I say no? I'm half way through it right now, and it's really cute. Review coming soon!
That's all the books I got since Christmas. Hope everybody had a great holiday season, see you soon!