Hi guys! Today I'm doing the song titles book tag, created by Alice Reeds on youtube. I wasn't tagged but I thought it looked like fun, so here we are.
SONG:
Guns N' Roses - November Rain
QUESTION: Pick a book with a sad/tragic ending
There are so many! How am I supposed to pick one?
The fault in our stars, Eleanor and Park, Clockwork Princess, Allegient, The eternity cure, the book thief, Seed, beautiful chaos........
SONG: Queen - Another One Bites the Dust
QUESTION:Pick a book which a lot of killing in it
Again, how the hell am I supposed to pick just one? Ah!
I chose 'Seed' by Lisa Heathfield. I read it really recently, and I loved it (review
HERE
), but there was a hell of a lot of death. That's all I'll say.
SONG: Britney Spears - Oops!... I did it again
QUESTION: Pick a book you read more than twice
'The Hunger Games' by Suzanne Collins is currently my most re-read book. It's also one of my all time favorites
and the book that actually got me into YA. I think I've read it about four times now, but that number is sure to grow in the future!
SONG: Pink Floyd - Wish You Were Here
QUESTION:Your currently most anticipated book
I have two choices for this, because I suck at making decisions and I need both of them in my life RIGHT NOW! I chose 'the raven king' by Maggie Stiefvater, the final book in the raven cycle, and 'The iron warrior' (is that the right title now? It keeps freaking changing) by Julie Kagawa, the final book in the 'the iron fey: call of the forgotten' series. Apparently it's the year of ending series. Neither of them come out until Autumn, and neither of them have covers yet (well, 'the raven king' has this pretty placeholder thing). The wait is killing me.
SONG: Florence + the Machine - No light, no light
QUESTION: Pick a book that was just so bad you'd like to lock it away in a dark corner and never look at it ever again
I liked the first book in the 'uglies' series. The second one kind of annoyed me. The third one, 'Specials', is one of my least favorite books ever and makes me angry every time I see it on my shelf. I just hated the main character Tally so much.
SONG: Skylar Grey - Final Warning
QUESTION: Pick a book with a kick ass protagonist you'd n
ot want to piss off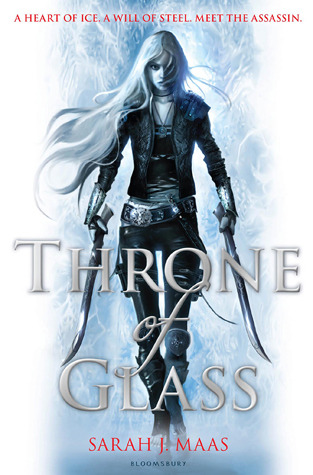 I know everybody's probably using 'Throne of glass' as the answer to this question, and I am no different. It's for good reason though. Hands up who'd die in five seconds if they crossed Celaena!
SONG: My Chemical Romance - I'm not Okay
QUESTION: Pick a book that deals with a hard topic like loss or bullying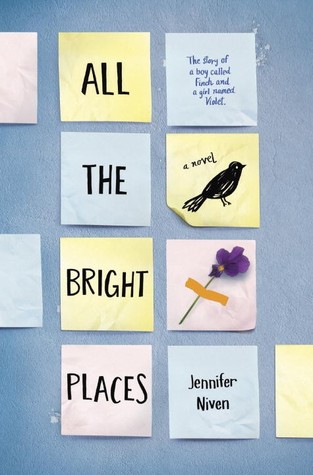 I'm currently reading 'all the bright places' by Jennifer Niven, and I'm only about half way through (anyone who dares spoil it for me will face the pain of death), but it's totally beautiful and amazing so far. It deals with the topic of suicide, along with the loss of a sister and loads of other tough topics.
SONG: Linkin Park - Breaking the Habit
QUESTION: Pick a book you read which was outside of your usual comfort zone yet you still enjoyed reading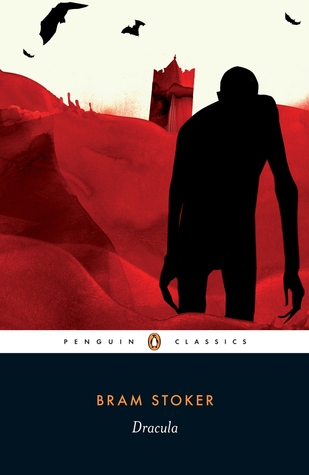 'Dracula' by Bram Stoker was the first classic I ever read, about a year ago. I was extremely intimidated before I started it, but I ended up really enjoying it, and I feel like it opened up a whole new branch of books for me to read. Since then I've read multiple other classics, most recently 'To kill a mockingbird' (which I absolutely adored).
SONG:Troye Sivan - Happy little Pill
QUESTION: Pick a book that makes you happy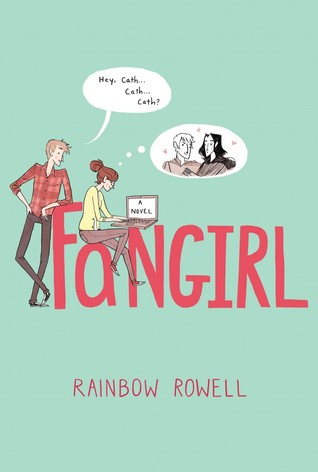 Is it bad that I found it really hard to think of a book that made me happy? Most of my favorites are devastatingly tragic. In the end I went with 'fangirl' by Rainbow Rowell, partly because it has an adorable romance that melts my heart, and partly because Cath was the first character that I felt really got me. Does that make sense? 'Fangirl' was one of those books that made me feel less alone, I'd never related to any character so strongly before and it really just made me feel happy in myself. I guess it's more personal than anything else.
SONG: Ladyhawk - Dusk Till Dawn
QUESTION: Pick a book you read in one night/sitting
I have read 'Eleanor and Park' 3 (or maybe 4?) times in the past six months, and every time I've read it in one sitting. My thought process goes something like this: I have a couple of hours free! Let's read the entirety of Eleanor and Park before I go out. I just love it. A lot. If you've read this blog before then you know all about that.
I'm off to finish 'all the bright places' now. Wish me look! *grabs tissues*