Hi guys!
I just finished
reading
Extraordinary means
by Robyn Schneider, and it was really good! It was also really, really heartbreaking. My review will be up tomorrow when I've had time to collect my thoughts/dry my tears.
As well as being a bad ass author, Robyn Schneider also has a youtube channel where she posted a Tag she created inspired by her new book (watch that video HERE). I thought it looked like a lot of fun, so I decided to do the tag myself.
As it turns out, deciding which books you'd go to extraordinary means for is a lot harder than it sounds, but I did my best to come up with some answers...
1: I WOULD GIVE UP THE INTERNET FOR A MONTH IF I COULD GET A SIGNED FIRST EDITION OF THIS BOOK...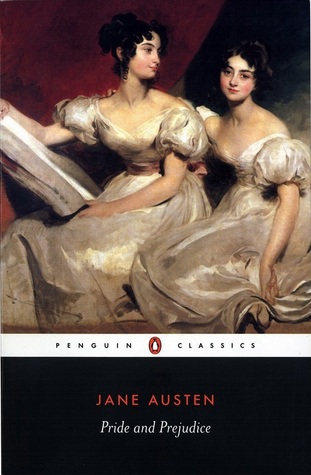 There were SO MANY books that I could have chosen for this question, but the first thing that came into my head was PRIDE AND PREJUDICE BY JANE AUSTEN. I love this book, and I really look up to Jane Austen as a writer, so much so that I would totally give up my beloved internet for a signed first edition. I know it's impossible, but wouldn't it just be the coolest thing ever?
2: I WOULD GIVE UP PIZZA FOR A YEAR IF IT MEANT I COULD SIT NEXT TO THIS AUTHOR ON A LONG PLANE RIDE...
Ahhh, this one is so hard. Can't I just stick all of my favorite authors on a plane? No? Fine.
I've picked JULIE KAGAWA, who I talk about all the time because she is one of my absolute favorite authors. There are just so many things in her books that I want to ask her about, and there are a lot of things that I want to shout at her for too. Let's just say it would be an interesting plane journey.
3: I WOULD SIT THROUGH A THOUSAND HOURS OF COMMERCIALS IF IT MEANT HOLLYWOOD WOULD TURN THIS BOOK INTO A MOVIE...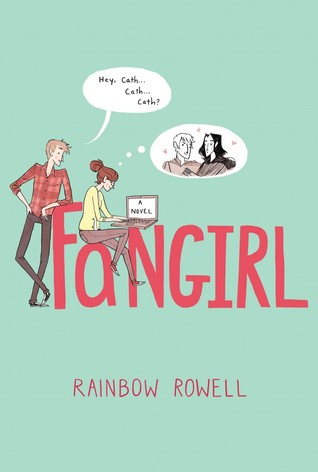 I'm just going to assume that the movie this question is talking about would stick perfectly to the book and have flawless casting. In that case, I would LOVE to see FANGIRL BY RAINBOW ROWELL on the big screen. I think it would make a perfect summery chick flick type of movie, and I love the book so much that I just want to see it brought to life in a way that does the source material justice.
4: I WOULD NEVER READ A NEW BOOK AGAIN IF IT MEANT I COULD LIVE IN THE WORLD OF THIS BOOK...
Let's be honest, there is no way I would EVER stop reading books, no matter what fictional land I could go to. That's just not happening.
If I had to do it, however, I would definitely pick THE CHRONICLES OF NARNIA BY C.S. LEWIS. I always feel a little bit obligated to pick Narnia whenever anybody asks me what fictional world I would live in just because of the name of my blog, but I love Narnia anyway and I think I would have a great time there.
5: I WOULD LET MY GOOGLE SEARCH HISTORY BECOME PUBLIC IF IT MEANT I COULD BE BEST FRIENDS WITH THIS AUTHOR...
This question was pretty much impossible for me to answer (all of the authors seem so cool! I want to be friends with them all!). In the end I chose SARAH J. MAAS. Not only is she a great writer and I totally need her to give me tips, but she seems like a really fun person IRL.
6: I WOULD DONATE EVERYTHING I OWN TO GOODWILL IF IT MEANT I COULD DATE THIS BOOK CHARACTER IN REAL LIFE...
JEM!!!!! Duh. I didn't even have to think about this one at all. In case you somehow managed to avoid my constant fangirling JEM CARSTAIRS FROM THE INFERNAL DEVICES is my dream guy and I would do absolutely anything to make him real. *swoons*
I'm not tagging anybody in particular, but if you want to do this tag yourself then you should totally give it a try and link your post down in the comments! It's fun, I promise.
-MIA