Hi guys,
I took part in Dewey's 24 hour readathon this weekend, and I had a really great time! I managed to get quite a bit of reading done (despite sleeping for nearly 12 hours. Oops) and I'm really happy with how the readathon went.
I ended up reading for about 8 out of the 24 hours and got a total of around 590 pages, including three full books (if you count 50 pages a full book). Here's what I thought of them...
WHAT WE LEFT BEHIND - ROBIN TALLEY
I only read the last 120 pages or so of this book during the readathon, but I'm counting it here anyway. I thought it gave a really interesting look at gender identity, and it had some really interesting characters and storylines, but unfortunately I also found it really slow and it got so frustrating at times. There were also a few ideas put forwards in the book that I didn't agree with, but I'll talk about all that in my full review which should be going up in the next few days. Overall, I gave it 3/5 stars.
This book will be released on October 22nd by Mira Ink.
YOU'RE NEVER WEIRD ON THE INTERNET (ALMOST) - FELICIA DAY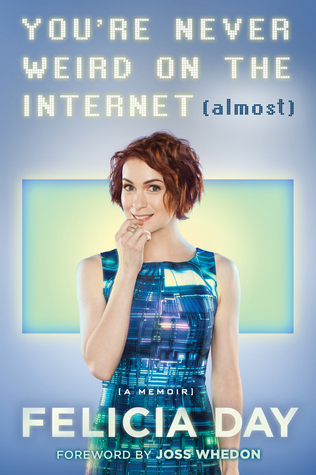 I read all 260 pages of this during the readathon, and I loved every single one of them. Felicia's book is as hilarious and nerdy as you'd expect from her, but it's also honest and relatable and really inspiring. If you like Felicia Day, you need to read this immediately. If you don't know who she is, you need to go and educate yourself, and then read it. If you don't like Felicia Day, I don't even know what to say to you...
I gave this book 4.5/5 stars
DYNAMITE - RAVINDER RANDHAWA
This is a collection of short stories that I read scattered throughout the readathon, and I have to admit that I wasn't the biggest fan of it. There were a few stories that stood out, but most of them just weren't particular engaging or memorable for me. I did love the influences of Asian culture on the stories as I thought this added a really interesting and unique element to the collection, but overall I didn't enjoy a lot of the stories individually.
This book has a total of 130 pages, and I gave it 2.5/5 stars
THE FALL OF ICARUS - OVID
At only 56 pages this book didn't exactly take me a long time to read, but it was a really interesting to read some classic mythology and I ended up really enjoying it! I did get slightly confused about who was who, and who was married to who, and who killed who, but overall it was a good little read that I gave 4/5 stars.
DEMON ROAD - DEREK LANDY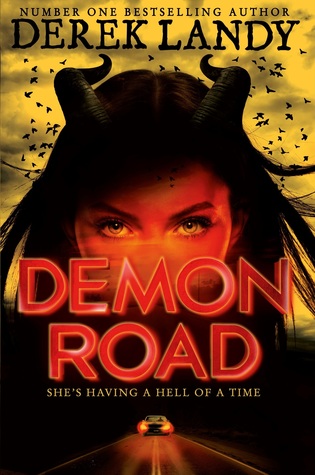 Okay, I only read 20 pages of this during the readathon, but I wanted to make myself look better. It's too soon to know what I think of it yet, but I'm excited to get further into the story!
-MIA