Hi everyone,
I was tagged by the wonderful Victoria from The Petite Book Blogger to do the VOGUE BOOK TAG, which Victoria herself created!
This is a really fun and original TAG, and I'm super excited to be doing it today. Basically, there are eight questions relating to books based off of your hypothetical superstar life. That made no sense. Whatever, hopefully you'll get it as we go along...
You are a socialite going on a shopping spree with your most stylish book BFF. You are going to be having lunch with your favorite author later that day at NYC chicest restaurant. Wanting to make a good impression the both of you hit every store on Fifth Avenue and rack up quite a bill. What book character would you have style your outfit for your important lunch date?
Magnus Bane (from Cassandra Clare's Shadowhunter books), of course! He's basically the most fashionable warlock that's ever lived, so I know I'd end up looking *FABULOUS*. Also, he's one of my favourite characters ever and I think he would be so much fun to hang out with!
You are attending a charity event entitled #WeNeedDiverseBooks. In order to raise money for the cause they are auctioning off a date to the highest bidder. The date will be with any book character that the winner chooses. Who would you bid for?
This is another super easy one for me, because even though there are so many fictional characters I'd love to go on a date with my heart will always truly lie with Jem Carstairs from the Infernal Devices by Cassandra Clare (yep, her again). I just love Jem so much, and I'm absolutely convinced that we would be a great couple!
This years theme at the Met Gala is book covers. The attendees have to pick a stunning outfit from a beautiful book cover and wear it. The men are dressed in their finest and the women's dresses range from stunning to daring. With your impressive literary knowledge you of course are going to be the main attraction this year. What dress from a gorgeous book cover would you wear?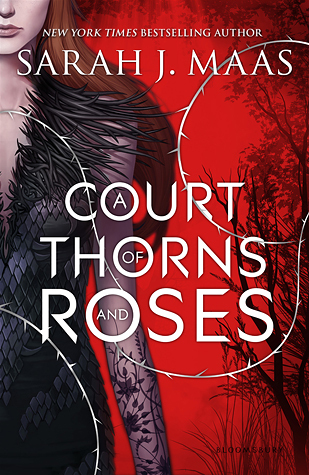 I'm choosing the dress from the cover of A Court Of Thorns and Roses by Sarah J. Maas, just because it looks so badass and I think it would definitely stand out from all the other dresses people might be wearing. Also, black is totally my colour.
As Hollywood's IT
girl you get offered all of the best roles directed by the best directors. You have more awards than you know what to do with and aren't afraid to use your power to secure the roles that you want. While at the coffee shop you read this amazing book and decide that you want to make it into a movie. What book would you want made into a movie for you to star in?
I'm sorry for talking about The Infernal Devices again, but I would definitely want to be Tessa in a movie of those books. I'd love to wear all the gorgeous Victorian costumes Tessa would get to wear, and of course all of the cute guys in that story wouldn't be a bad thing either! Plus, as the star I would be able to make sure they didn't mess up the story TOO much, and if they tried to change everything I'd just refuse to take part (yes, I am a total diva in this hypothetical Hollywood world).
The world's top fashion magazine Vogue has asked you to grace the cover of their September issue. In fact, the whole September issue highlights your love of books. Your photo shoot is inspired by your favorite classic fairy tale. With so many gowns and stories to choose from which fairy tale would you choose?
My favourite fairy tale (or favourite Disney movie, to be honest) is Beauty and the Beast, but I think I'd do the photoshoot based off of the Little Mermaid because...well...who doesn't want to be a mermaid? I just think I'd look really cool as Ariel, and it would be really interesting to try and incorporate the under-water theme of the story into the photoshoot.
You have just received the most exciting news ever. The royal family has invited you and a friend to have tea with them in the royal palace. Wanting to make a good impression you decide to bring a long the most intellectual person you know. So you invite an author whose work is widely regarded as genius. Who would you bring along to have high tea with the royals?
I'd choose Jane Austen, mostly because I love her and I think she'd be really fascinating to talk to. Hopefully the royal family would agree with me!
You are invited to a wedding tonight. This is no ordinary wedding though. On the couples private island they are flying out your favorite pop star to serenade them that night. You are so excited that you can't wait to get there. Unfortunately, the island is so remote that it takes at least two days to get there by yacht. Unable to contain your excitement you decide to read a book where music is its main theme. What book are you reading on your two day yacht trip?
Ooohh...this is an interesting question. In think I'd re-read the If I Stay/Where You Went duology by Gale Forman, because they're really beautiful and I loved the way music was incorporated into the story. Also, there's two books so I could read one a day!
Being a socialite isn't as easy as it seems. Between attending fabulous parties, working with some of the most important people in the world, and mingling with royalty your simply exhausted. So you pack up and go to an exclusive resort in Tulum, Mexico to get some well deserved relaxation. Of course you can't go anywhere without a few books. What books would bring to read on your tropical retreat?
I have so many books on my TBR right now, but the ones I really want to get to as soon as possible are The Ask and The Answer by Patrick Ness and The Mime Order by Samantha Shannon. I'd also take my phone, which is full of ebooks from netgalley that I need to read. That's not cheating, right?
Thank you so much for reading, and thank you to Victoria for making such a great TAG! I'm not nominating anyone in particular, but if you want to live out your Hollywood superstar fantasies then I definitely recommend you do this TAG.
-MIA