Hi everyone,
Long time no see! I've been so busy with school recently and my house is being decorated right now and...yeah, you get the point.
Anyway, since the Oscars are on tonight and all that, I thought it would be a good time to celebrate some of my favourite movies...movies based on young adult books, that is. Basically, I've just taken some of the catagories from the Oscar's and chosen my own winners from YA book-to-movie adaptations.
I've not seen anybody else doing this, I don't think, but if I've accidentally stolen it from somewhere please let me know! Also, sorry for the weird formatting; blogger hates me and I'm crap with computers.
BEST ACTRESS
This was a hard category (so many talented ladies! Ahhh!), but the clear winner in my mind was
Jennifer Lawrence
for her role as Katniss Everdeen in
The Hunger Games franchise.
She's already an Oscar winner, of course, and I thought her performance in The Hunger Games added so much depth and emotion and badass-ery to this franchise.
BEST ACTOR
And the Oscar goes to...Logan Lerman
as Charlie in The Perks of Being a Wallflower. Perks is one of my all time favourite book to movie adaptations, and I thought Logan perfectly captured Charlie's vulnerability and humour. Let's just forget he did Percy Jackson...
BEST SUPPORTING ACTRESS
This award goes to...*drum roll*...Jena Malone as Johanna Mason in The Hunger Games Franchise. I thought she was so badass in this role and she fit the character perfectly. I just wish we got to see more of her :(
An honourable mention goes to Evanna Lynch for being a totally perfect Luna Lovegood in the Harry Potter movies.
This was actually a really hard category to pick from, but eventually I chose
R.J. Cyler
as Earl in
Me and Earl and the Dying Girl.
He was probably my favourite part of this movie, which is saying a lot since I loved the whole thing. Let's get this guy in more films!
Honarable mentions go to Sam Claflin as Finnick in The Hunger Games series, Robert Sheehan as Simon in City of Bones, Nat Wolff as Isaac in The Fault in Our Stars and Ezra Miller as Patrick in The perks of being a wallflower.
BEST ADAPTED SCREENPLAY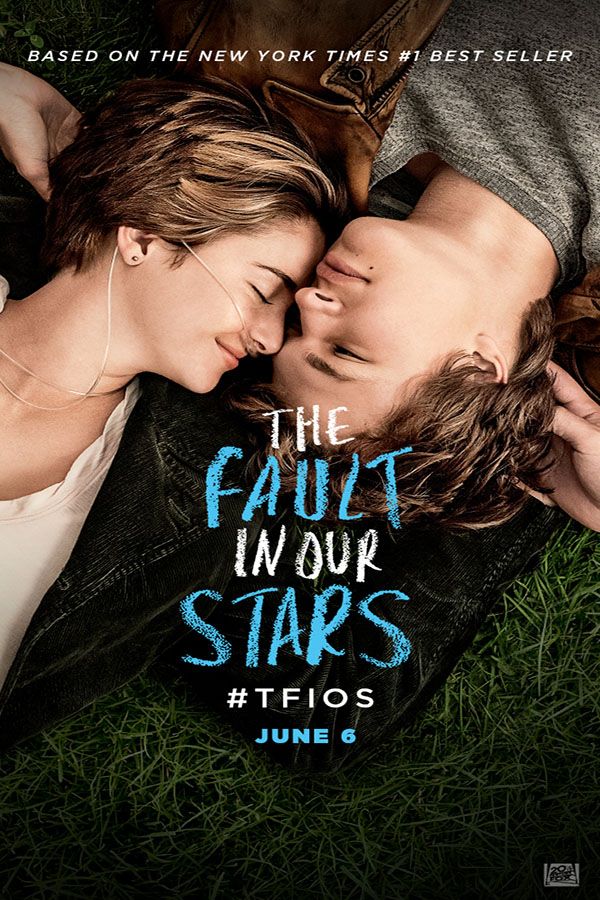 Since we're talking about book-to-movie adaptations here, the Original Screenplay category doesn't apply. With that being said, I thought
The Fault in Our Stars
(screenplay written by
Scott Neustadter
and
Michael H. Weber
, based off of the book by
John Green
) did a great job at converting the story from the book onto the screen.
BEST ORIGINAL SONG
This Oscar goes to...Yellow Flicker Beat by Lorde, which was written for the soundtrack of Mockingjay: Part 1. I listen to this song all the time and it always makes me feel like a badass whilst I'm walking down the street, which is probably the main reason I like it so much. It also fits the movie really well, and I'm a big fan of Lorde in general.
BEST MAKEUP AND HAIR
I think this one's pretty o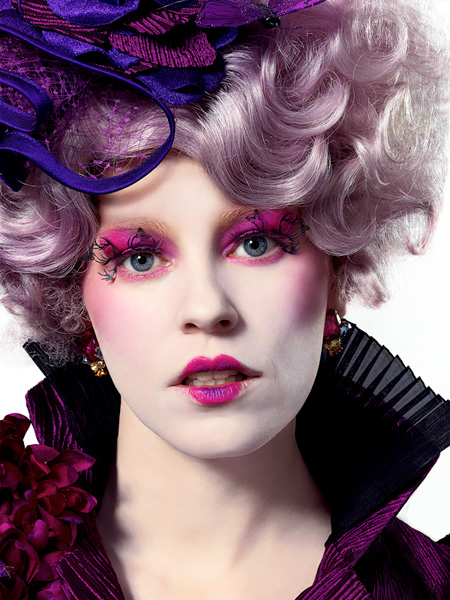 bvious. From Katniss' iconic braid to the ridiculous and colourful styles of the
capitol, the hair and makeup in
The Hunger Games
franchise
is totally deserving of an Oscar. Just look at those eyelashes!
BEST ORIGINAL SCORE
John William
's score for the
Harry Potter
movies (specifically
Philospher's stone)
is so beautiful and magical, it just sucks me back into the world as soon as I hear it. He won an Oscar IRL for this score, and I think he completely deserved it. *Hums Hedwig's theme*
BEST PICTURE
The ultimate award in this *totally legit* ceremony is going to Harry Potter and the Goblet of Fire, based, of course, off of the brilliant book by J.K. Rowling. The Harry Potter movies are my favourite franchise, and my favourite of the lot is definitely Goblet of Fire. Sure, it's not a perfect adaptation, but I love it so much anyway.
Honourable mentions go to The Fault in Our Stars, Catching Fire and The Perks of Being a Wallflower.
Thanks for reading, and enjoy the Oscars if you watch them tonight (I'm rooting for DiCaprio, if anyone was wondering)
-MIA