TOP 5 WEDNESDAY IS A WEEKLY MEME CREATED BY
GINGERREADSLAINEY
. YOU CAN FIND ALL OF THE INFORMATION IN THE
GOODREADS GROUP
Hi everyone,
It's Wednesday, which means it's time for another T5W post! This weeks topic is
top 5 books you were spoiled for,
and boy do I have a lot to say about it...
Unfortunately, I have one particular friend who has the same book taste as me and is incapable of keeping her mouth shut if something shocking happens. I also have access to the internet. Because of this, I've been spoiled for way more books than is acceptable. Here are just five of the most devastating ones.
NOTE: Sorry there are no pictures for the last two books. I've been having loads of problems with blogger recently, and today it's decided not to let me insert pictures anymore. If there's any weird formatting I apologise for that too; I don't know what's going on.
LOOKING FOR ALASKA - JOHN GREEN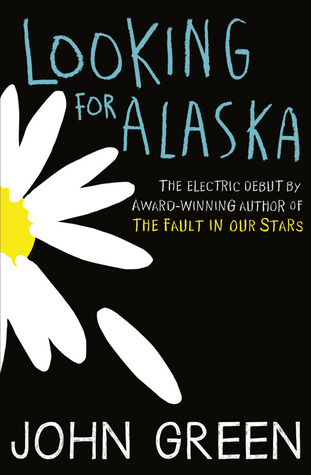 You know *that thing* that happens in this book? Yeah, I knew about it before I'd even started thanks to the aforementioned friend. I nearly didn't read it just because I knew what happened, but I'm so glad I did since it's one of my favourite books of all time now.
I had been completely avoiding the internet for days just so I didn't get spoiled for this book when I finally gave in and checked my tumblr. Of course the very first post I saw just said "I'M SO GLAD *INSERT NAME OF CHARACTER* IS OKAY!". Why.
THE MARK OF ATHENA - RICK RIORDAN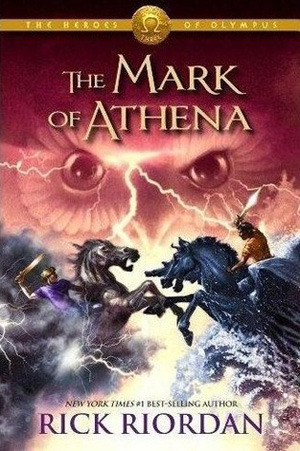 If you've read this book, you'll know that something pretty shocking happens at the end. That kind of loses it's effect when your friend has already told you all about it. (It still broke me, though. WHY, RICK?)
THE KNIFE OF NEVER LETTING GO - PATRICK NESS
Knowing what was going to happen to a certain character in this book didn't make it any less painful when I actually read it. It did make me annoyed, though. I hate my friend for spoiling what happened almost as much as I hate Patrick Ness for writing it.
THE FOREVER SONG - JULIE KAGAWA
My friend texted me at approximately 3 in the morning to tell me exactly who died in this book. Not only did she spoil everything, but she also disturbed my precious sleep. Why am I still friends with this monster?
Thanks for reading! Tell me what books you've been spoiled for in the comments so I know you feel my pain...
-MIA