TOP 5 WEDNESDAY WAS CREATED BY
GINGERREADSLAINEY
AND IS CURRENTLY HOSTED BY
THOUGHTS ON TOMES
. YOU CAN FIND ALL OF THE INFORMATION IN THE
GOODREADS GROUP
.
Hi everyone,
It's been months since I've done a top five Wednesday post, so if this reads really awkwardly it's just because I've forgotten what to do!
Anyway, this week's topic is TOP 5 BOOKS OUTSIDE OF YOUR COMFORT ZONE. These books are ones that I wouldn't normally pick up and didn't necessarily expect to enjoy, but I actually ended up really loving.
To preface, my comfort zone is young adult fiction, normally fantasy or sci fi variety. I almost never read non fiction, am completely intimidated by classics, and have very little experience with adult fiction. Basically, my comfort zone is pretty small.
DISCLAIMER: I had SO much trouble with the formatting on this post for some reason, so if it looks awful I'm really sorry. Blogger really hates me.
5: A THOUSAND SPLENDID SUNS - KHALED HOUSSINI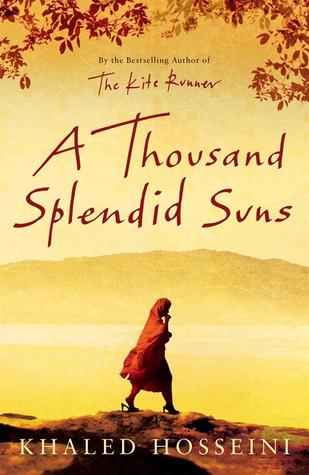 A thousand splendid suns is adult fiction, set in a country and culture I know very little about and deals with very heavy topics that I really wouldn't normally think about. It's basically the definition of 'outside of my comfort zone', so when my Mum kept recommended it to me I was definitely sceptical. I found it to be one of the most beautiful, thought provoking and intricately written books I've ever read, and I'm so glad that I stepped out of my comfort zone for just long enough to read it.
4: TO KILL A MOCKINGBIRD - HARPER LEE
Until about two years ago, I had never read a 'classic' book (my first was Bram Stoker's Dracula, which I enjoyed but didn't love enough to put on this list). To kill a mockingbird was one of the first that I read when I branched out into the genre, and I was completely shocked by how much I loved it. It's gorgeously written and so compelling, and the issues discussed are still extremely relevant now (although I'm sure we all wish they weren't.)

3: YOU'RE NEVER WEIRD ON THE INTERNET (ALMOST) - FELICIA DAY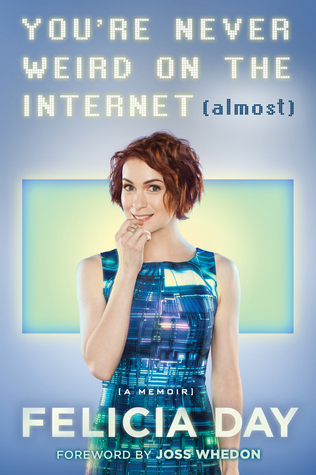 This is a memoir. I don't read memoirs. In fact, I barely ever read non fiction at all. I only picked this book up because I love Felicia Day so much, but I found it fascinating to find out so much more about her life. It didn't hurt that Felicia's writing style is hilarious and relatable and she's just an all round awesome person.
2: ONE - SARAH CROSSAN
Although it's a young adult contemporary novel, which isn't really out of my comfort zone at all, this was the first book that I read that's written entirely in verse. This book, like many other books on this list, is incredibly beautifully written and completely broke my heart. If you want to know more about my thoughts you can read my
full review
.
1: PRIDE AND PREJUDICE - JANE AUSTEN
This was another recommendation from my Mum that I didn't really want to read, but it ended up being one of my favourite books of all time. I just love Jane Austen's writing and humour, the characters are really entertaining and surprisingly relatable and I'm kind of obsessed with the story. Thanks, mum!
Thanks for reading, and have a great week!
-MIA