Hi everyone,
In case you missed my constant complaining, I had been suffering from a severe lack of reading motivation for the past 7-ish months. It was very tragic. Luckily, this month I managed to recover a little bit and read some books. In fact, I read almost as many books this month as I did in every other month of 2016 so far. THE READING SLUMP IS OVER! OBSESSIVE-READER-MIA RISES FROM THE ASHES! HALLELUJAH!
Okay, I need to calm down now...here are all the books I read this month!
1: WHAT I COULDN'T TELL YOU - FAYE BIRD
PUBLISHER: Usbourne
GENRE: YA Thriller/ contemporary
PAGE COUNT: 406
MY THOUGHTS: This book was totally gripping and I loved how unique the main character was, but unfortunately I found the mystery kind of disappointing.
FULL REVIEW:
here!
RATING: 4/5 stars
2: PAPER BUTTERFLIES - LISA HEATHFIELD
PUBLISHER: Electric monkey
GENRE: YA contemporary
PAGE COUNT: 312
MY THOUGHTS: THIS. BOOK. BROKE. ME. Seriously, I cried for over an hour straight. I highly recommend it! It's so powerful and beautifully written and the characters are incredible and...yeah, you need to read it.
RATING: 5/5 stars
3: HARRY POTTER AND THE PHILOSOPHER'S STONE (ILLUSTRATED EDITION) - J.K. ROWLING + JIM KAY
PUBLISHER: Bloomsbury
GENRE: Middle grade fantasy
PAGE COUNT: 246
MY THOUGHTS: Obviously this book was great. I mean, it's Harry Potter. Harry Potter is always great, and the illustrations just enhanced the greatness. The whole thing is just beautiful and whimsical and I'm so glad I found an excuse to read this book again.
RATING: 4.75/5 stars
4: LITTLE WOMEN - LOUISA MAY ALCOTT
PUBLISHER: Penguin
GENRE: Classic
PAGE COUNT: 491
MY THOUGHTS: This book was so adorable until it completely broke my heart. Why did *the thing* have to happen?!. It was kind of slow and wordy, but I loved the characters so much that I didn't really care. Jo is the best March sister. This is fact.
RATING: 4/5 stars
5: A GAME OF THRONES - GEORGE R.R. MARTIN
PUBLISHER: Harper Voyager
GENRE: Adult fantasy
PAGE COUNT: 801
MY THOUGHTS: Who knew I could actually enjoy adult epic fantasy? Not me! This book was completely out of my comfort zone, but I ended up being completely engrossed. The only problem is that I can't remember any of the characters' names (and there are a Hell of a lot of them)...
RATING: 4/5 stars
6: VICIOUS - V.E. SCHWAB
PUBLISHER: Titan books
GENRE: Adult (?) sci-fi/fantasy
PAGE COUNT: 340
MY THOUGHTS: V.E Schwab has done it again, and now she's definitely claimed her spot on my list of favourite authors of all time. Every book I've read by her has blown me away. I loved this one so much that I snuck into a toilet cubicle at the bar on holiday to finish it, and then had to explain to my family why I'd disappeared for an hour and ended up with mascara all over my face. Good times.
RATING: 4.75/5 stars
7: MISS PEREGRINE'S HOME FOR PECULIAR CHILDREN - RANSOM RIGGS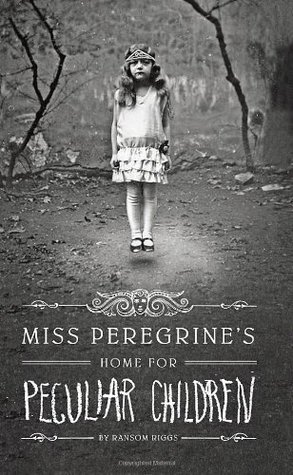 PUBLISHER: Quirk books
GENRE: YA fantasy
PAGE COUNT:
352
MY THOUGHTS: Okay, so I read this whole thing in the car in the early hours of the morning and I wasn't paying that much attention. All I remember is that I enjoyed it, although I thought the plot was kind of ridiculous and underdeveloped. Please don't ask me what happened, though...
RATING: 3.5/5 stars
CURRENTLY READING - A CLASH OF KINGS - GEORGE R.R. MARTIN
PUBLISHER: Harper Voyager
GENRE: Adult fantasy
PAGES READ: 412 (out of 911)
MY THOUGHTS: I'm enjoying this a lot! I'm not as invested as I was in the first book for some reason, and it's taking me FOREVER to get through, but I still love the story and I'm in awe of George R.R. Martin's ability to remember all these damn names.
MONTHLY STATS:
TOTAL BOOKS: 7
AVERAGE PAGES PER BOOK: 421
TOTAL PAGES: 3360
AVERAGE RATING: 4.3/5 stars
Thanks for reading, and have a fabulous September! (Unless you're going back to school like me, in which case good luck on surviving September)
-MIA